Posted by Sameer Pruthee on 23rd Jul 2023
Tulsi (Ocimum sanctum) also known as Holy Basil, is often considered the Queen of Herbs. Widely used in Ayurvedic medicine, Tulsi is considered to have a multitude of physical and spiritual benefits. Grown mainly in Northern parts of India, Tulsi grows in three varieties.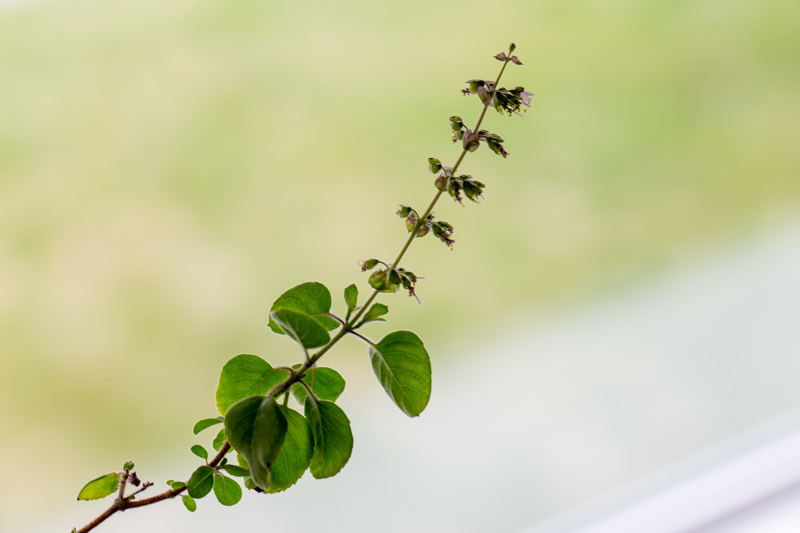 Rama (Ocimum sanctum),
Vana (Ocimum gratissimum)
Krishna (Ocimum sanctum)
Each Tulsi type is different in physical and taste profiles. Krishna is most recognizable variety, easily found or grown.
Spiritually Tulsi holds a very special place in Hinduism, often found in many homes. It is believed to encourage positive energy and prayers are performed to Tulsi.
Following Ayurvedic believes, Tulsi supports stress relief, boosts immunity, helps regulate blood sugar, life balance and harmony.
At Vedic Teas, we offer Tulsi Trio, a blend of all three varieties. Ram, Vana and Krishna are available as a mono herb.
Preparing Tulsi Using Dried Leaves

1 1/2 – 2 tsp per 300ml cup, 5 -10 minutes steeping.
It is not recommend to add milk to any Tulsi blends.