Posted by Sameer Pruthee on 23rd Jul 2023
Chamomile is found in two spices, the most commonly used German Chamomile (Matricaria recutita), and Roman Chamomile (Chamaemelum nobile). Sold in markets and by speciality vendors, Chamomile is consumed in flower form, in teas and herbal infusions.
Common uses of Chamomile are for digestive and inflammatory conditions, menstrual pain and cramps, nervous tension, and irritable bowel syndrome. Chamomile is largely sourced from Europe and Egypt. Developing sources are now found in temperate Asia, Australia, and North America.

At Vedic Teas we offer many Chamomile blends

Chamomile should not be consumed by pregnant or breast-feeding women. Always consult your health practitioner before you start consuming herbs and herbal blends.

Brewing Chamomile Flowers and Herbal Infusions
For best results use 2 teaspoons per 300ml cup, 8-10 minutes brewing time.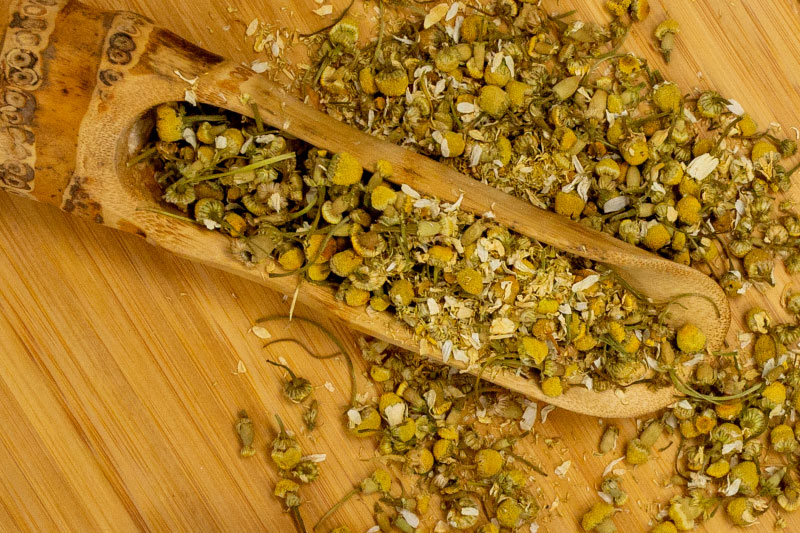 References

Heinerman's Encyclopedia of Healing Herbs & Spices by John Heinererman, 1996.
The Complete Guide To Herbal Medicines by Charles W. Fetrow and Juan R Avila, 2000.
Eyewitness Companions Herbal Remedies by Andrew Chevallier, 2007.